When you're in the Green Party, the only way to get TV coverage for your Senate candidate is to take over a TV station. (Nonviolently, of course... it's in our platform!) Democrat (ironic name for a party that won't debate us) Diane Feinstein is way too busy to debate Medea, or even to be in the same room with her. Our protest got us almost 5 minutes of valuable news coverage, and a front page writeup in the paper. Here are some pictures of me on TV: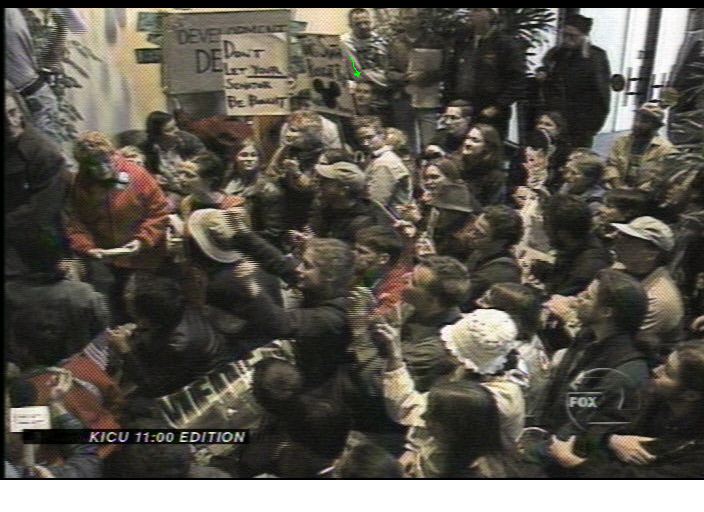 This is a bunch of us sitting in the lobby... we had to sit down so the cops wouldn't think we were violent and kick our ass. We were chanting "this is what democracy looks like". I barely got in, so I had to sit near the back of the room... about the same number of people had to stay outside and protest on the street.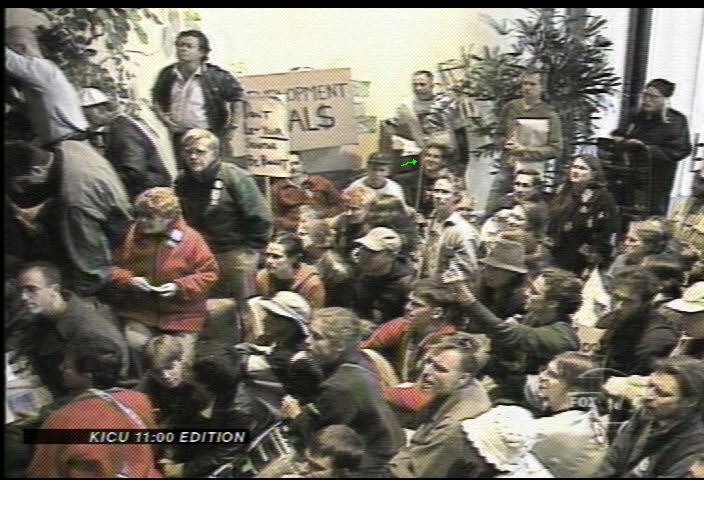 Some people up near the front follow Medea's call to go upstairs and join the debate. DiFi seems to have left her huge case of bribe money in the lobby.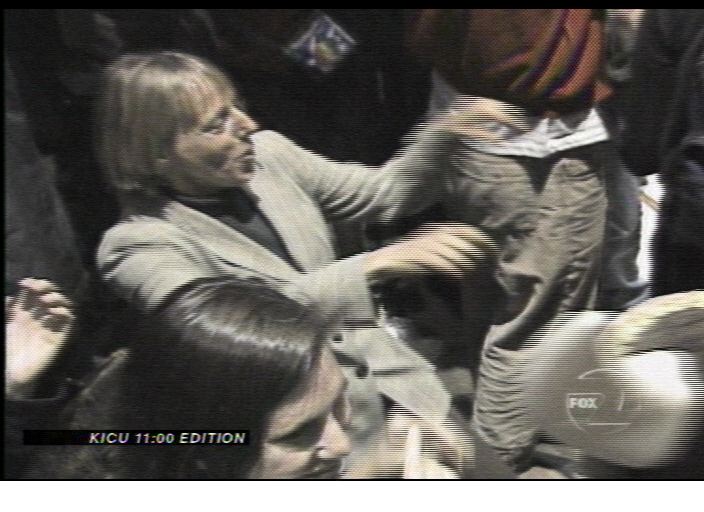 Our Senator couldn't get into the debate, but she could dance! We got our arrested people back pretty quickly and had over an hour to kill until the end of the debate and press conference. We sang songs and chanted and talked about local ballot propositions.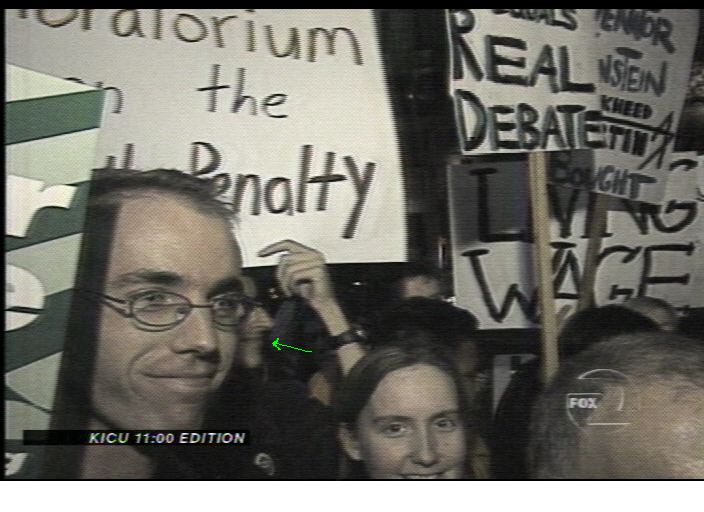 Back out on the street... I barely get into the picture thanks to my Hungarian heritage. At least my sign gets some attention... as in the presidential race, both the Democrat and Republican strongly support the death penalty.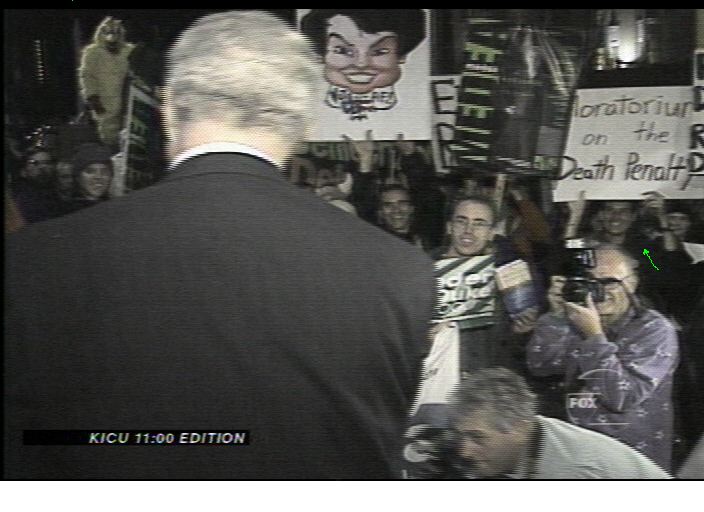 DiFi snuck out the back immediately after the debate... she was in a hurry to get back to building more prisons, collecting bribes from defense contractors, and censoring stuff. The Republican came out to do a joint press conference with Medea... he's a nice guy, but don't vote for him!